Watch
Yahoo!! Finally onto the portraits!! This has been an EPIC set to sort through so far

Anita Blake by Laurell K Hamilton has been my favourite book character/heroine since I was about 14 and to this day that hasn't changed. There are 3 parts to this shoot. The casual outfit, the 'Assassin's Chic' Jean-Claude styled outfit and the portraits.
Model/Photographer/MUA/Hair: Me
My Stock rules are in this journal -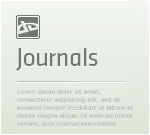 Stock Rules *UpdatesHi all!!

These are my rules you must follow if u are gonna use my stock.
Read them before using this stock. By downloading and/or using this stock, you agree to comply with my rules. If you fail to comply with my rules, I reserve the right to have you remove your work.
:thumb322980233:

:faq217:

STOCK CREDIT
:police: Always credit me if you have used any of my stock (including WIP's and close-ups) with a DIRECT link. You MUST include a link to either my profile OR the artwork used in the artist description where you have used my stock::police:
Preferably using : devcharligal-stock : without the spaces for :devcharligal-stock: or : ico
Read them before using this stock. By downloading and/or using this stock, you agree to comply with my rules.
Wiki Attack
The series takes place in a parallel fantasy world where vampires, shape shifters, werewolves, faeries, etc. exist. Her night job, and primary source of income, is the legal profession of re-animating the dead. As an "animator" in a parallel St. Louis, her job entails using magical abilities to bring temporary life to dead bodies in order to question them for legal purposes. She is a necromancer, which allows her to control the dead, including vampires and zombies, but not ghosts and ghouls. She is also a licensed vampire hunter/executioner, with eventual empowerment as a federal marshal. In her world this profession involves tracking down and killing vampires who have murdered humans. She is also held in retainer for the Regional Preternatural Investigation Team (RPIT, pronounced Rip-it), which investigates supernatural crimes committed involving magic, vampires, werewolves, and other supernatural creatures.
Blake is very direct, flippant, and highly competent in the professions she is involved in. She is trained in judo, kenpo and knows how to use several weapons, but is most efficient with guns (as the series begins, the Browning Hi-Power is her carry gun of choice, though later in the series she switches to the Browning BDM). She is also a devout Christian which often creates moral dilemmas for the character. She is currently of the Episcopal faith, having left Catholicism since the Catholic Church has excommunicated all animators. She is of mixed heritage, her mother having been Mexican and her father's family German.

The look on your face is so strong and powerful. Looks like you are really angry and about to kick some serious butt. Def adding this to faves. Might have inspired me to write a poem about anger. I will of course link you to it. That ok with you?

Reply

Thanks hun, glad to hear you like it and that it's inspired you

Reply

Got your GRRR face on...

Reply

Wow, talk about looking possessed, makes me want 2 start screaming like a girl, lol!
Reply